Everyone knows Tony Rice is one of the most legendary bluegrass flatpicking guitarists of all time. Rice had a very distinctive style which he honed over many decades of playing acoustic guitar, and learning from legends like Clarence White and Norman Blake.
For guitarists trying to inject a little Tony Rice flavor into their own soloing, I thought it'd be helpful to put together a few lessons teaching some of Tony's most legendary licks. If you've listened to a lot of his music you're almost sure to recognize these instantly.
Here are 3 of Tony Rice's best bluegrass guitar licks, along with video lessons for each:
Tony Rice's 3 Best Bluegrass Guitar Licks
The Tony Rice C Chord Bluegrass Lick
This is a C chord lick that Tony uses all the time and that many other bluegrass players like Norman Blake use a lot. I really like it because you can get a lot of mileage out of it. You can use it as a basis for starting or ending a bluegrass solo or you can use it as a fill in-between chords. You can use it to embellish the melody like Tony does in Church Street Blues.
It's a good foundational lick to learn too if you're new to bluegrass playing because it really highlights how a lot of bluegrass soloing is very chord-focused. In a way, the lick is basically an arpeggio based out of the open C chord.
The Tony Rice F Chord Bluegrass Lick
This is another one of the licks that really always drew my ear when I first started listening to Tony. It's this lick he does over the F chord.
You can hear Tony play this lick in songs like One More Night, Last Thing on My Mind, Lay Down My Old Guitar, etc. If you listen to Tony a lot, you'll hear him use it all the time.
The Tony Rice "Anywhere" / Ultra-Versatile Bluegrass Lick
Here's one of Tony's most unique licks. This is a very versatile lick that you'll hear him move all over the place on the fretboard, often playing it more than once in a given guitar solo.
This is one that will really open up the fretboard if you give it a shot and get good at it. However, it's definitely one of his "quirkiest" licks and can take a while to really get a feel for it and get it under your fingers. Feel free to watch the video multiple times till you feel you've really got a handle on it.
Learn More Bluegrass & Tony Rice Style Guitar
If you've enjoyed this post, check out some of my other guides on bluegrass guitar, Tony Rice, and more:
Ready to Get Better at Guitar, Faster?
Whenever you're ready to take your guitar playing to the next level, check out my favorite resources below:
Best Strings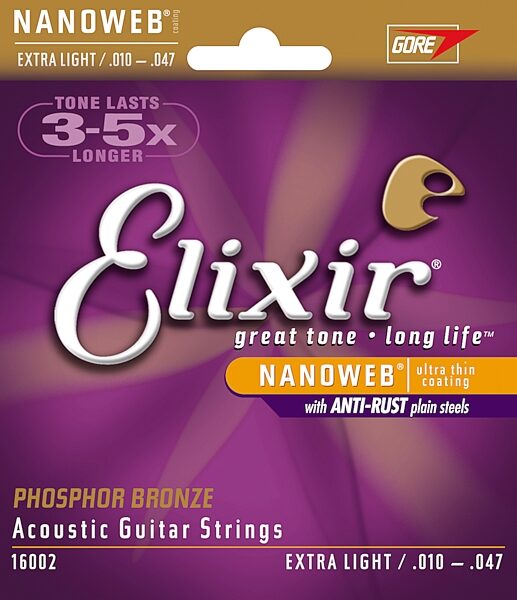 Elixir Nanoweb Acoustic Guitar Strings
Unique polymer coating allows strings to last for months or years at a time, making for an exceptional value.
Provide the perfect mix of boom, range, twang, and brightness that acoustic music is known for.
Best Guitar

Martin D-18
Beloved by everyone from Paul Simon to Gordon Lightfoot, the D-18 is one of Martin's most legendary guitars ever.
An excellent, premier quality acoustic guitar for bluegrass, country, folk, rock and more. This is what I play myself.
Free Guide
Chords, Tabs & Lessons for 100 Songs
This free guide from Acoustic World gives you chords, tabs, and video lesson for the 100 best songs to learn on guitar.
I spent hours putting this together all by myself to help you get better at guitar, faster!
Free Book
Fingerpicking vs Flatpicking Guitar
Learn which picking style is right for YOU by exploring examples, history, and popular players of each style.
Discover essential techniques and pros and cons of each approach.