Seagull guitars are notorious in the acoustic guitar world as a bang-for-your-buck option. They can be distinguished by their narrow headstock.
Although seagull guitars are extremely popular, many players still wonder: are seagull guitars good?
Seagull Guitars are great instruments for the money. For beginners or for those shopping on a budget, they provide one of the best bang-for-your-buck options on the market.
However, there are a few more important things you should know before you pull the trigger on buying a Seagull guitar.
Are Seagull Guitars Handmade?
Yes, seagull guitars are handmade in Canada.
Are Seagull Guitars Solid Wood?
All Seagull guitars are made with select, pressure tested solid wood tops, ensuring a rich and full sound.
Are Seagull Guitars Easy to Play?
Given the high quality of the instrument, many beginner guitarists find Seagull guitars easy to play. This is simply because having a great guitar actually makes the learning and playing process easier. Players are more likely to practice, and to want to play, if the guitar plays smoother and sounds better.
So because the Seagull guitars are higher quality than their more cheaply-made competitors on the market, they are often easier to play too.
Where are Seagull Guitars Made?
Seagull guitars are handmade by the company in Canada.
Why are Seagull Guitars So Cheap?
So how is Seagull able to offer high-quality, hand-made guitars at such a great price point? No one is entirely sure.
Seagull likely gets the wood use to build their guitars domestically at a great price. Then, they're also able to import them into the US at a cheaper price point as well.
What is the Best Seagull Acoustic Guitar?
Ready to get your hands on a Seagull guitar of your own? I recommend the Seagull S6 (on Amazon), one of Seagull's original, award-winning models. The slim neck and solid-wood cedar top combine to make for incredible tone and playability.
You can learn more about the Seagull S6 and pick up a model quickly, and cheaply here on Amazon.
Ready to Get Better at Guitar, Faster?
Whenever you're ready to take your guitar playing to the next level, check out my favorite resources below:
Best Strings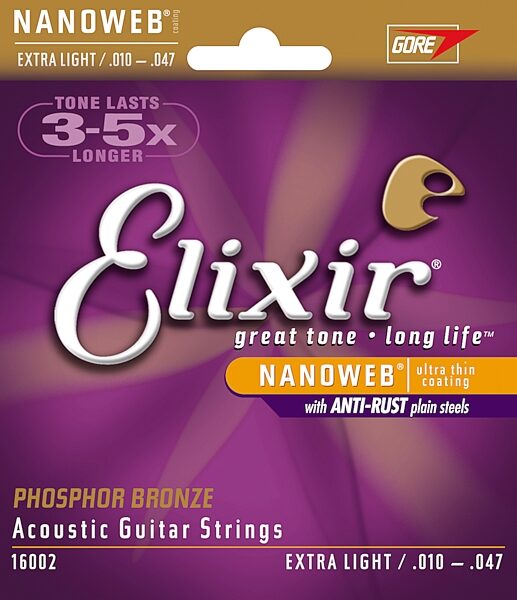 Elixir Nanoweb Acoustic Guitar Strings
Unique polymer coating allows strings to last for months or years at a time, making for an exceptional value.
Provide the perfect mix of boom, range, twang, and brightness that acoustic music is known for.
Best Guitar

Martin D-18
Beloved by everyone from Paul Simon to Gordon Lightfoot, the D-18 is one of Martin's most legendary guitars ever.
An excellent, premier quality acoustic guitar for bluegrass, country, folk, rock and more. This is what I play myself.
Free Guide
Chords, Tabs & Lessons for 100 Songs
This free guide from Acoustic World gives you chords, tabs, and video lesson for the 100 best songs to learn on guitar.
I spent hours putting this together all by myself to help you get better at guitar, faster!
Free Book
Fingerpicking vs Flatpicking Guitar
Learn which picking style is right for YOU by exploring examples, history, and popular players of each style.
Discover essential techniques and pros and cons of each approach.