I'm always asked what guitars, gear, and lessons I use and recommend, so I put together the detailed resource guide below just for you:
**(Make sure to read all the way to the bottom, where I reveal my favorite FREE guitar lessons & courses)
Recommended Guitars & Gear:
Best Acoustic Guitar Strings:
I recommend Elixir nanoweb strings because they are long-lasting and have excellent tone.
Best Strings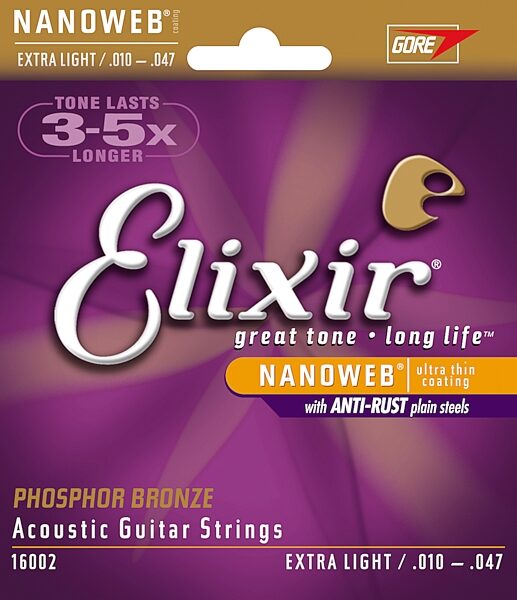 Elixir Nanoweb Acoustic Guitar Strings
Unique polymer coating allows strings to last for months or years at a time, making for an exceptional value.
Provide the perfect mix of boom, range, twang, and brightness that acoustic music is known for.
Elixir's unique polymer coating allows me to get MONTHS if not YEARS of playing out of these, while I run through uncoated strings in about a week. Give these a shot and you'll never look back.
Best BUDGET Acoustic Guitar
My first acoustic guitar was the Yamaha FG830, and I still have it and play it all the time. I still believe it's the best low-cost dreadnought acoustic guitar:
#1 Budget-Friendly Pick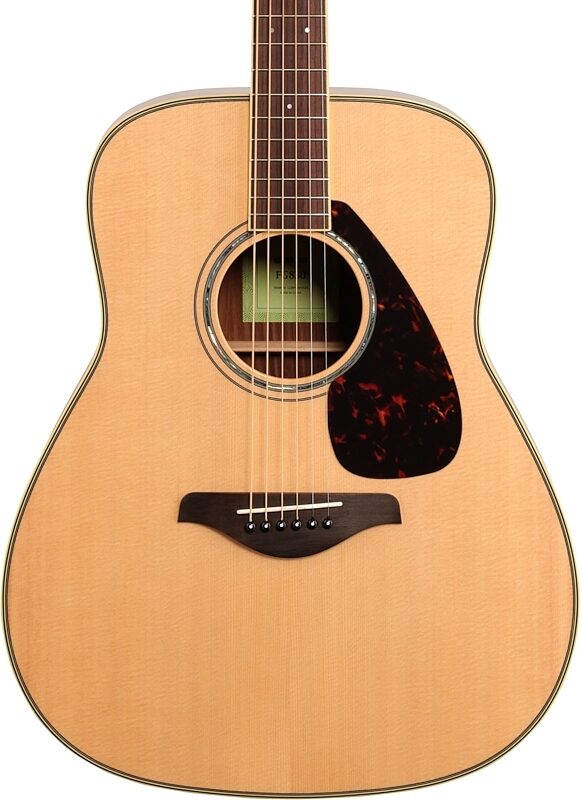 Yamaha FG830
Rich overtones and improved sustain from beautiful rosewood back and sides
Luxurious aesthetics featuring abalone inlay around the sound hole and more. This was my 1st acoustic guitar.
The FG830 makes an amazing first acoustic for beginners or intermediate players. You can read my full review on it here.
Best PREMIUM Acoustic Guitar:
Martin guitars are arguably the most iconic guitars in bluegrass music. I want to personally recommend the model of Martin that I own, which is the Martin D-18:
My Top Pick

Martin D-18
Beloved by everyone from Paul Simon to Gordon Lightfoot, the D-18 is one of Martin's most legendary guitars ever.
An excellent, premier quality acoustic guitar for bluegrass, country, folk, rock and more.
It's a beautiful guitar that plays better than any other acoustic I've ever even touched – there's been no going back to anything else since I've owned it. Read more of my thoughts on the Martin D-18 here.
Best Guitar Picks
No one beats these Dunlop picks, whether it comes to simple strumming or bluegrass flatpicking:
Best Picks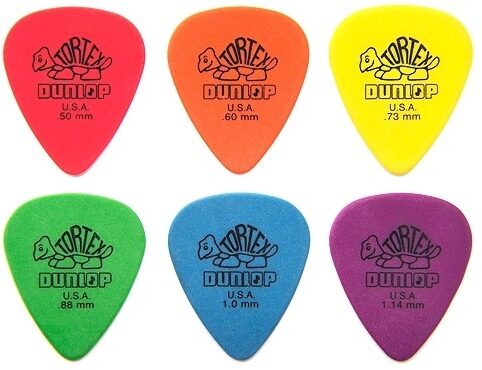 Dunlop Tortex Picks
These long-lasting picks give you a no-slip grip
The picks used by top musicians worldwide. I love the orange ones personally.
They're also great for just strumming. I personally like the orange .60 mm ones.
Best Guitar Capo
I've used the same Shubb capo for years:
Best Capo
Shubb S1 Stainless Steel Capo
New roller design resists wear and opens and closes more smoothly
Restyled lever makes the Deluxe Capo easier to handle
They last forever and sound great, and do exactly what they're supposed to.
Recommended Guitar Lessons & Courses:
Best YouTube Guitar Lessons
I'm constantly adding cool new lessons for free to my YouTube channel. I recently taught some beautiful bluegrass G licks for beginning and ending songs, the entire chords for Black Sabbath's "Solitude" (as a dope acoustic version), and the guitar solo for Bebop Deluxe's underrated song "Adventures in a Yorkshire Landscape."​
Best Guitar Books
Check out my full collection of books here.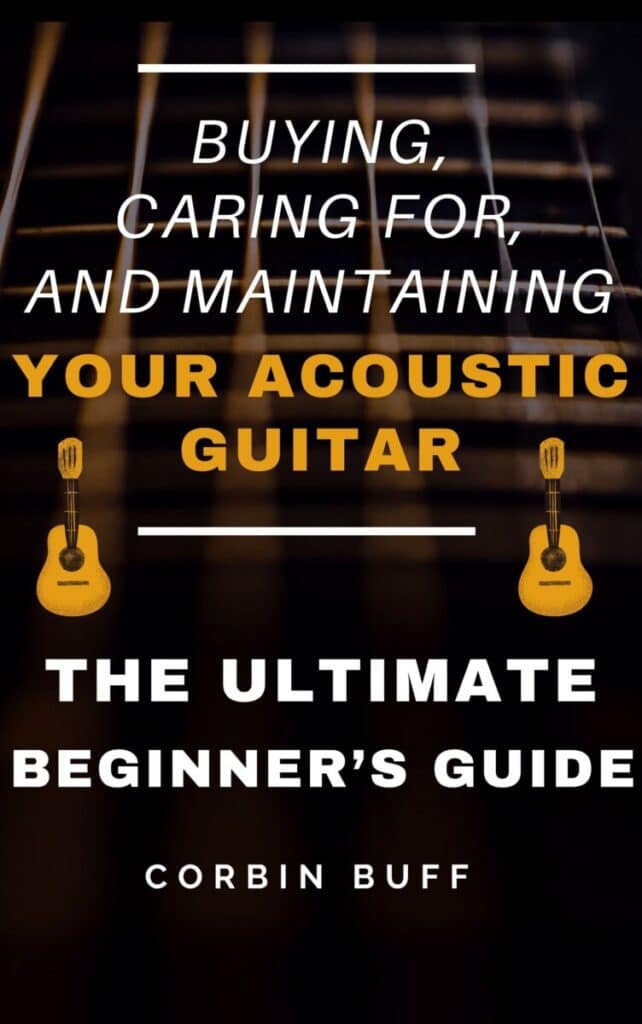 ---
**BONUS: Free Guide to 100 Songs
It's time for some real talk:
One of the very best ways to get started on guitar is simply by learning your favorite songs.
You don't need to get bogged down in theory or technique at the very beginning.
The best way to stay motivated is by learning the songs you know and love, which inspired you to pick up the guitar in the first place.
If you want to learn the 100 best songs for guitar with chords, tabs, and video lessons, just drop your email in the form below and I'll send all that over to you ASAP 🙂
-Corbin
PS: here's that form: