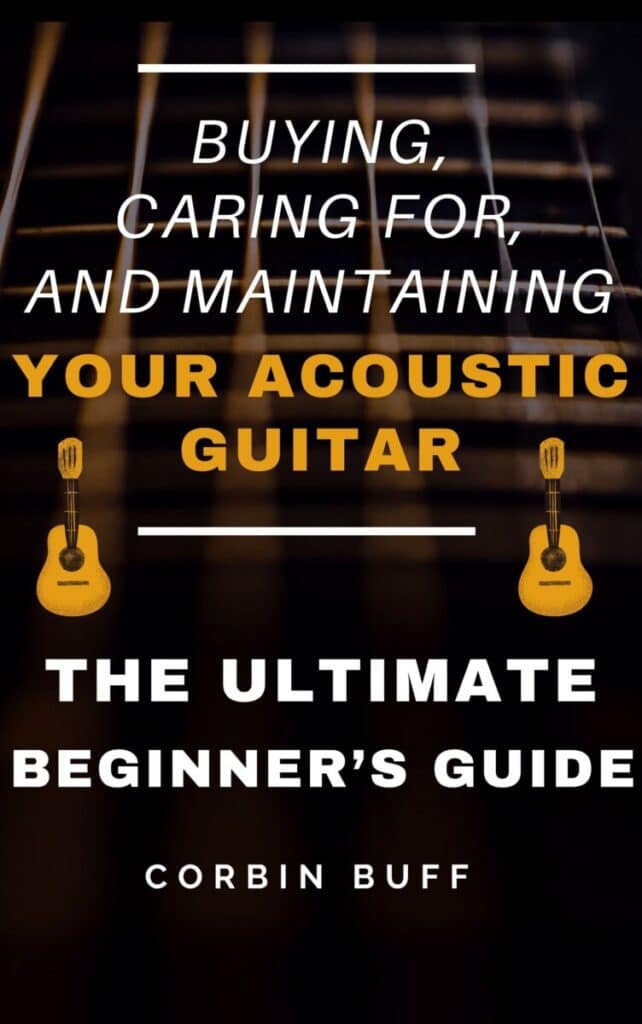 ---
The Problem with Most Guitar Books – Finally Solved
From the Desk of Corbin Buff
Dear friend,
Not sure if you've noticed, but many guitar books today are still bogged down with technique and music theory…
Stuff that, while useful, can now often be learned for free and very easily on the internet.
But let's be honest…
Many guitarists don't even have any interest in learning to read music.
Because many of the greats never did.
(Ever heard of The Beatles? Eric Clapton? Tommy Emmanuel?)
After all, that's the great thing about learning guitar today…
If you want to learn songs, all you need is a basic understanding of tablature, and the ability to browse Ultimate Guitar.
Most guitarists no longer need to know music theory, how to read music, etc…
Making most guitar books seriously outdated.
That's why in my book, I took a radically different approach…
What all guitarists do need to know is how to choose, maintain, and care for their instrument.
And surprisingly few players know how to do exactly those things.
And yet if you don't even have a handle on those fundamentals…
Then it doesn't matter how good you are, or what song you're playing…
You simply aren't going to sound good on a poorly maintained instrument.
That's why in this book, I decided to reveal all the secret tips I know when it comes to buying, owning, and maintaining an acoustic guitar…
…Stuff that took me a decade to learn on my own, since it is scattered randomly around the internet (or rarely discussed at all)
---
Free Preview:
---
In this book you'll discover…
how to choose a guitar

what to look for in tonewoods
guitar body styles
how to get a good price
whether to buy used or new

a curated guide to the 10 best acoustic guitars for beginners
how to choose guitar strings, and make them last 10x longer
how to maintain your instrument for a lifetime

caring for the fretboard

should you use fretboard oil? how often?

adjusting the truss rod
flying and traveling with your instrument safely
how to store and display your guitar safely

what to learn first on guitar (fingerpicking? flatpicking? etc)

where to learn it
the best ways and resources to teach yourself guitar for FREE

30 secret hacks to unleash unstoppable guitar motivation

how to stay in love with the instrument for the rest of your life

much more
So if you're ready to save yourself years of guesswork and confusion…
And learn how to choose, maintain, care for, and fall in love with your instrument for a lifetime to come…
Then pick up my Ultimate Acoustic Guitar Guide now:
---
---