In order to develop your own style of soloing as a guitarist, it's important to learn licks from other players. This will let you emulate the style of your favorite guitarists while continuing to advance on the guitar. I talk more about this strategy in my article on learning bluegrass guitar in 7 easy steps.
When it comes to playing bluegrass guitar, three of the greatest lead players to learn from are Tony Rice, Bryan Sutton, and Norman Blake. If you've read my other articles here on Acoustic World, you know I consider them among the greatest bluegrass flatpicking guitarists of all time.
Today, I want to share 3 of my favorite bluegrass guitar licks with you. One in the style of each of these 3 great players. Whether you are a beginner, intermediate or advanced guitarist, I think there's a lot to learn from these bluegrass licks.
So grab your guitar and learn these 3 Bluegrass Guitar Licks in the Style of Tony Rice, Bryan Sutton & Norman Blake:
1. Tony Rice Style Bluegrass Guitar Lick
Here's a bluesy Tony Rice bluegrass guitar lick out of the open G position. (Note: I am using a capo). If you listen to a lot of Tony Rice you will instantly recognize some of his influence in this lick.
This is a great bluegrass lick to learn because the vast majority of country and bluegrass songs are in the key of G.
As you will see, this lick is rather long and has a lot of moving parts. However, that's actually a good thing. You can take bits and pieces of this bluegrass lick and rearrange them, or add them into licks of your own. That's how you develop your own sound and style as a lead guitarist and construct unique solos.
You can learn more about playing guitar like Tony Rice by checking out some of my other articles:
2. Bryan Sutton Style Bluegrass Guitar Lick
Here's a Bryan Sutton lick in the C position that really opened up my C playing. It makes heavy use of the higher strings and utilizes a flourish of hammer-ons and pull-offs that you will hear Bryan use often in his playing.
Again, this is another one of those relatively simple things that you can add to your bluegrass guitar licks and solos to instantly spice up your playing and stand out.
3. Norman Blake Style Bluegrass Guitar Lick
Bluegrass licks aren't just for extended solos. If you listen to Tony Rice and Norman Blake, they make extensive use of small licks in their rhythm playing. This especially happens when it's time to change chords. Chord changes are a great time for a quick lick or an ascending or descending walking bass pattern.
Norman Blake in particular use this type of lick a TON in his bluegrass guitar playing. Listen to his songs and you will hear him walk into chords from a mile away. This is a nice way to start adding spice and variety to your bluegrass rhythm guitar playing.
*Bonus: Simple Bluegrass Crosspicking Pattern
Speaking of rhythm playing, here's a bonus almost-lick to get you sounding like the bluegrass guitar pros above… In the video above I teach a basic crosspicking pattern that you can use to make even the easiest bluegrass songs sound much more beautiful and intricate, especially when playing alone.
Combine this technique with the Norman Blake style walking bass licks and you will sound like a bluegrass rhythm guitar master in no time.
Learn More About Bluegrass Guitar
If you enjoyed these licks, here are some more tips on taking your bluegrass guitar playing to the next level:
Ready to Get Better at Guitar, Faster?
Whenever you're ready to take your guitar playing to the next level, check out my favorite resources below:
Best Strings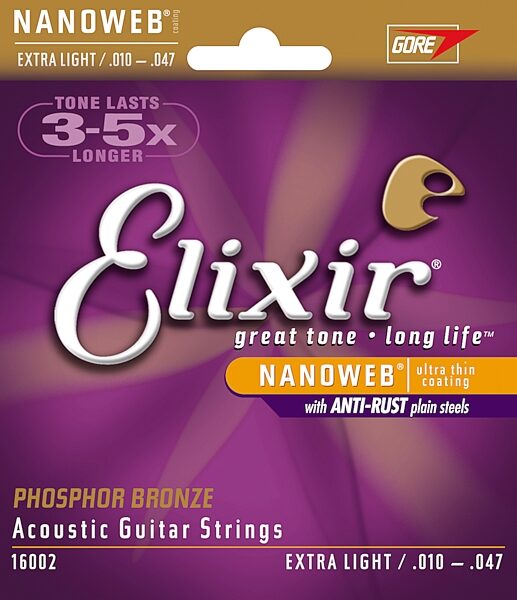 Elixir Nanoweb Acoustic Guitar Strings
Unique polymer coating allows strings to last for months or years at a time, making for an exceptional value.
Provide the perfect mix of boom, range, twang, and brightness that acoustic music is known for.
Best Guitar

Martin D-18
Beloved by everyone from Paul Simon to Gordon Lightfoot, the D-18 is one of Martin's most legendary guitars ever.
An excellent, premier quality acoustic guitar for bluegrass, country, folk, rock and more. This is what I play myself.
Free Guide
Chords, Tabs & Lessons for 100 Songs
This free guide from Acoustic World gives you chords, tabs, and video lesson for the 100 best songs to learn on guitar.
I spent hours putting this together all by myself to help you get better at guitar, faster!
Free Book
Fingerpicking vs Flatpicking Guitar
Learn which picking style is right for YOU by exploring examples, history, and popular players of each style.
Discover essential techniques and pros and cons of each approach.