Here's a quick little bluegrass concept or trick i wanted to share with you: these are called potatoes. I actually didn't know that until some fiddle friends shared that term with me, but basically bluegrass potatoes are a way to start off traditional bluegrass songs, irish songs, fiddle tunes, reels, or other acoustic songs.
They all kind of start with these droning notes that you play before the actual song starts off to kind of get people prepared for it:
So those are potatoes and there's a couple of different ways to play them on the guitar, as you can see in the video above. So that's really it, I just wanted to share that with you so that you can use potatoes to spice up the beginning of your bluegrass song. Hope you enjoyed it!
Need more help learning bluegrass guitar?
Check out the following posts and guides to learn more about bluegrass guitar:
Ready to Get Better at Guitar, Faster?
Whenever you're ready to take your guitar playing to the next level, check out my favorite resources below:
Best Strings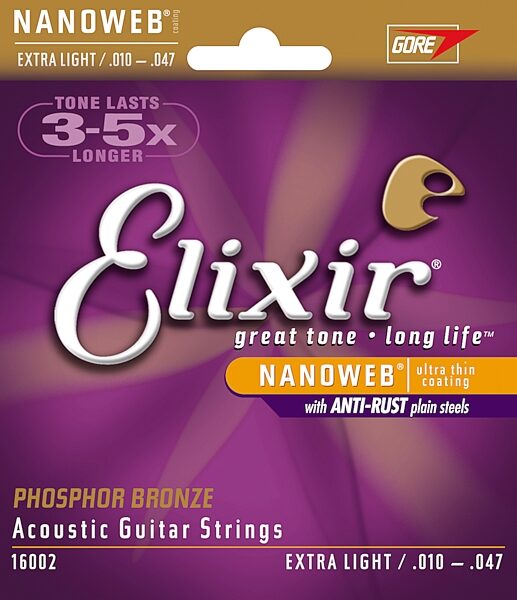 Elixir Nanoweb Acoustic Guitar Strings
Unique polymer coating allows strings to last for months or years at a time, making for an exceptional value.
Provide the perfect mix of boom, range, twang, and brightness that acoustic music is known for.
Best Guitar

Martin D-18
Beloved by everyone from Paul Simon to Gordon Lightfoot, the D-18 is one of Martin's most legendary guitars ever.
An excellent, premier quality acoustic guitar for bluegrass, country, folk, rock and more. This is what I play myself.
Free Guide
Chords, Tabs & Lessons for 100 Songs
This free guide from Acoustic World gives you chords, tabs, and video lesson for the 100 best songs to learn on guitar.
I spent hours putting this together all by myself to help you get better at guitar, faster!
Free Book
Fingerpicking vs Flatpicking Guitar
Learn which picking style is right for YOU by exploring examples, history, and popular players of each style.
Discover essential techniques and pros and cons of each approach.