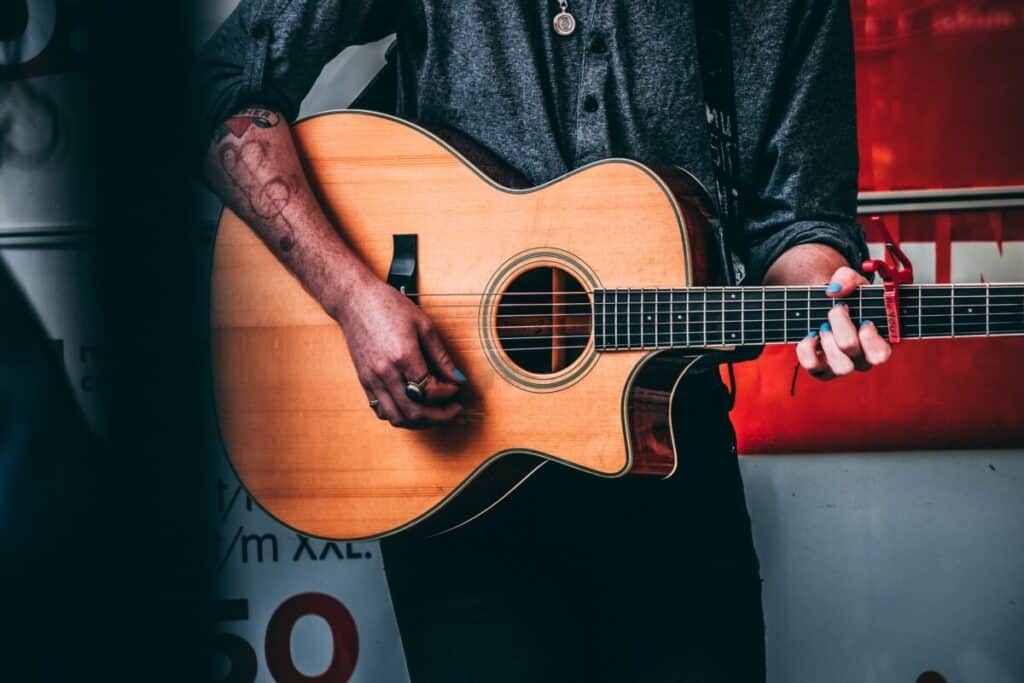 When it comes to learning guitar online, there are so many options to choose from that it's hard to know what your best option really is. Luckily for you, I've tried a lot of them already, and I'm here to break down the ones that I consider the very best.
Which one you choose will ultimately come down to how experienced a guitarist you already are, and what you specifically want to learn. The good news is a lot of these courses and lessons have free material up on YouTube already, so you can easily check out their teaching style, instructors, and video quality before you decide if you want to commit.
A lot of these programs also offer free trials on their websites. I'll make sure to give you those links below.
With that said, I'll break down my 3 favorite online guitar courses and lesson programs that I've personally used.
1. JamPlay
I used JamPlay when I was first picking up the guitar again after taking a multiple year long break. I remembered almost nothing about music theory, chords, or scales, and was so overwhelmed with all the information on guitar on the internet.
The nice thing about JamPlay is that they offer tons of different courses, in different genres, with different instructors, and each course moves along step by step, so you know exactly what you should be working on right now, and what's coming next. For me, this removed a lot of the overwhelm and paralysis by analysis that I ran into with trying to teach myself guitar online.
JamPlay currently have over 650 guitar lesson for beginners alone on their website! But they have plenty of material for the intermediate and advanced guitarist too.
One of my favorite free lessons on their YouTube channel is a bluegrass webinar that's over an hour long! You can check it out below and get a feel for the style of their lessons.
JamPlay's membership site gives you access to all their lessons and a bunch of awesome bonus features. You can typically grab a free trial by checking out their site here. They feature both acoustic and electric lessons and have some of the best teachers and guitarists on the internet.
Like JamPlay, Truefire is actually a digital guitar school or collection of online streaming courses. TrueFire brings in some of the best guitarists ever and get them to teach what they're passionate about playing.
This means their site is full of hundreds of different professional guitarists, teaching the music that they specialize in. It's pretty amazing. To get a feel for their style, here's an hour-long acoustic guitar course they uploaded absolutely for free:
TrueFire has a membership site, which gives you access to all their lessons and a bunch of awesome bonus features. You can typically grab a free trial by checking out their site here. They feature both acoustic and electric lessons, and even other instruments besides guitar, like the banjo, which is a nice bonus.
"From Texas to the Delta" is a one stop online course for acoustic blues guitar mastery. The teacher, Jim Bruce, was voted the Number 1 Top Internet Acoustic Blues Guitar Instructor of 2013 and has even been featured on other guitar lesson sites like TrueFire.
I had always struggled with trying to learn acoustic blues on my own until I found this course. Jim's 37 complete lessons encapsulate everything he's learned from playing as a professional blues player over the past 40 years. They contain everything you need to learn to play old school style blues guitar in exactly the same way as the pros.
It's incredibly helpful having a one stop resource with all the things you need to know, broken down as simply as possible. That's why I recommend "From Texas to the Delta" for anyone trying to take their acoustic blues chops to the next level.
You can pick up Jim Bruce's Acoustic Blues Guitar Course here.
Ready to Get Better at Guitar, Faster?
Whenever you're ready to take your guitar playing to the next level, check out my favorite resources below:
Best Strings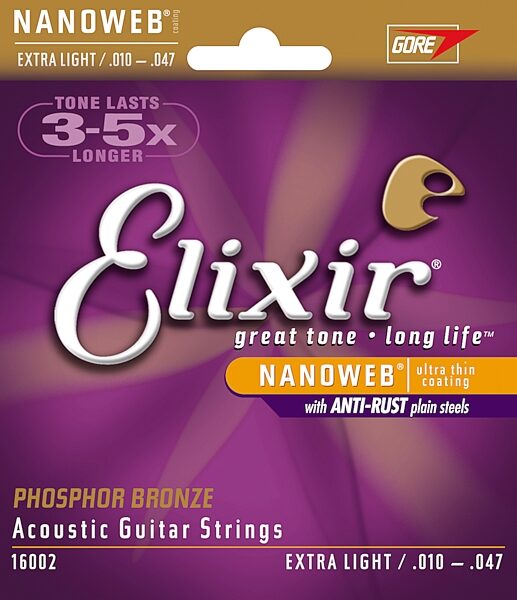 Elixir Nanoweb Acoustic Guitar Strings
Unique polymer coating allows strings to last for months or years at a time, making for an exceptional value.
Provide the perfect mix of boom, range, twang, and brightness that acoustic music is known for.
Best Guitar

Martin D-18
Beloved by everyone from Paul Simon to Gordon Lightfoot, the D-18 is one of Martin's most legendary guitars ever.
An excellent, premier quality acoustic guitar for bluegrass, country, folk, rock and more. This is what I play myself.
Free Guide
Chords, Tabs & Lessons for 100 Songs
This free guide from Acoustic World gives you chords, tabs, and video lesson for the 100 best songs to learn on guitar.
I spent hours putting this together all by myself to help you get better at guitar, faster!
Free Book
Fingerpicking vs Flatpicking Guitar
Learn which picking style is right for YOU by exploring examples, history, and popular players of each style.
Discover essential techniques and pros and cons of each approach.