One of my favorite singer-songwriters is James Taylor. He's made so many great songs on the acoustic guitar over the years that he deserves a full post where we take a closer look at his best acoustic music. That's why I've decided to break down James Taylor's best songs for the acoustic guitar in the sections below.
To provide as much value as possible, I also decided to provide links to the tabs and chords for each of the songs, as well as the best video lesson I could find. This should make the post a great resource for learning James Taylor's best songs on guitar.
One final note before we get started: don't forget to tune your guitar! These songs won't sound right if your guitar is out of tune… So use my free online guitar tuner to make sure your guitar is in tune before you start learning these songs. Tune up here.
Let's jump into The 10 Best James Taylor Songs for Acoustic Guitar:
Fire and Rain
Fire and Rain Video Guitar Lesson
One of JT's most loved songs is Fire and Rain – and deservingly so. The song is a deep, moving, classic tribute to a childhood friend who committed suicide.
The song also explores other prominent themes that appear elsewhere in James Taylor's songs, such as drug addiction, depression, fame, and more.
Country Road
Country Road Video Guitar Lesson
Another prominent James Taylor theme is travel – hitting the road:
Take to the highway, won't you tell me your name?

Your way and my way seem to be one and the same.

James Taylor, Country Road
This theme is on full display in Country Road, another classic song off the Sweet Baby James album.
Sweet Baby James
Sweet Baby James Chords and Tabs
Sweet Baby James Video Guitar Lesson
The title track off the Sweet Baby James album, Sweet Baby James is simultaneously melancholic and upbeat.
The song celebrates solitude and beautiful landscapes, though it is touched with a hint of loneliness:
There is a young cowboy, he lives on the range
His horse and his cattle are his only companions
He works in the saddle and he sleeps in the canyons
Waiting for summer, his pastures to change

James Taylor, Sweet Baby James
How Sweet It Is (To Be Loved By You)
How Sweet It Is (To Be Loved By You) Chords and Tabs
How Sweet It Is (To Be Loved By You) Video Guitar Lesson
James Taylor also has a knack for catchy love songs. This is one of his most famous and beloved.
This is one of the easier James Taylor songs to learn on guitar, as the chords are simple and the song doesn't have quite as much of his signature (complicated) fingerpicking licks.
Blossom
Another bittersweet song, combining upbeat lyrics and melodies with themes of loneliness and depression.
Blossom, smile some sunshine down my way lately, I've been lonesome
Blossom, it's been much too long a day
Seems my dreams have frozen, melt my cares away

James Taylor, Blossom
Blossom is one of the many underrated gems from the Sweet Baby James album.
Your Smiling Face
Your Smiling Face Chords and Tabs
Your Smiling Face Video Guitar Lesson
This one's got a bit of an R&B, funky side to it, but it still translates well onto the acoustic guitar. Another great James Taylor love song.
Carolina in My Mind
Carolina in My Mind Chords and Tabs
Carolina in My Mind Guitar Lesson
One of James Taylor's biggest hits, Carolina In My Mind explores the simple theme of homelessness. He wrote it while recording songs overseas. The song remains extremely popular to this day, and some even consider it an anthem for North Carolina.
You've Got a Friend
You've Got a Friend Chords and Tabs
You've Got a Friend Guitar Lesson
You've Got a Friend was actually written by Carole King, but James Taylor went on to win a Grammy for it. Dozens of famous artists through the years have gone on to cover the song, but James Taylor's version remains a classic.
Sunny Skies
Sunny Skies Video Guitar Lesson
Another one of my underrated favorites from the Sweet Baby James Album.
Sunny Skies is a deceptively simple song to play on the guitar too (as you'll see in the tabs above). The majority of the song uses just two chords. Give it a shot if you're looking for an easier entry point into playing James Taylor on guitar.
Something in the Way She Moves
Something in the Way She Moves Chords and Tabs
Something in the Way She Moves Video Guitar Lesson
This is one of my absolute favorite James Taylor songs. It is pure JT – just his voice and an acoustic guitar. No frills necessary. In this way, it captures the simplicity and grace of his music, in my opinion.
Something in the Way She Moves is a romantic song, with a certain transcendence and beauty that is inspiring:
There's something in the way she moves
Or looks my way, or calls my name
That seems to leave this troubled world behind

James Taylor, Something in the Way She Moves
I'm not the only one who thinks so. The opening line of the song alone inspired George Harrison to write the Beatles' #1 song Something.
Ready to Get Better at Guitar, Faster?
Whenever you're ready to take your guitar playing to the next level, check out my favorite resources below:
Best Strings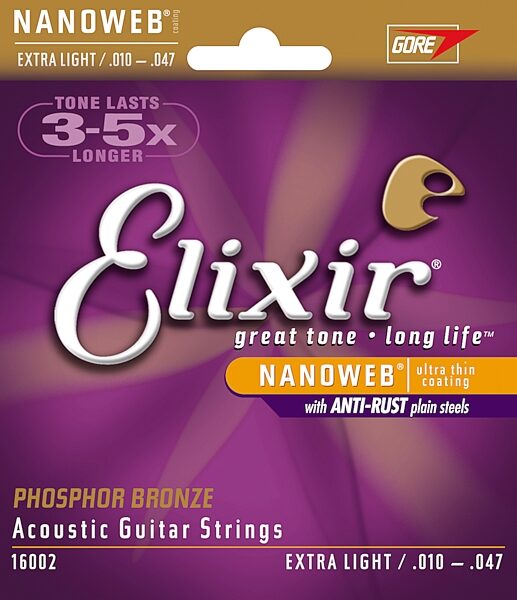 Elixir Nanoweb Acoustic Guitar Strings
Unique polymer coating allows strings to last for months or years at a time, making for an exceptional value.
Provide the perfect mix of boom, range, twang, and brightness that acoustic music is known for.
Best Guitar

Martin D-18
Beloved by everyone from Paul Simon to Gordon Lightfoot, the D-18 is one of Martin's most legendary guitars ever.
An excellent, premier quality acoustic guitar for bluegrass, country, folk, rock and more. This is what I play myself.
Free Guide
Chords, Tabs & Lessons for 100 Songs
This free guide from Acoustic World gives you chords, tabs, and video lesson for the 100 best songs to learn on guitar.
I spent hours putting this together all by myself to help you get better at guitar, faster!
Free Book
Fingerpicking vs Flatpicking Guitar
Learn which picking style is right for YOU by exploring examples, history, and popular players of each style.
Discover essential techniques and pros and cons of each approach.