It's hard to really make a truly definitive top 10 list of anything, and that includes a top 10 list of the best acoustic guitar albums. Some of these acoustic albums are world renowned classics, while others are what I consider personal favorites that I consider underrated masterpieces.
Whether you're an acoustic guitarist or musician looking for inspiration, or just a huge fan of acoustic music in general, I know you'll find some amazing music in the albums below.
To make it easy to sample each album, I've included a little sample from YouTube. If you like what you hear, and end up wanting to listen to the whole album, I really recommend doing so with Amazon Music Unlimited. With their free trial, you get access to over 60 million songs completely free – and you can listen anytime, anywhere. You can check it out here.
Without further ado, let's jump into the 10 Best Acoustic Guitar Albums of All Time!
1. Unplugged – Eric Clapton
Listen to the full album (on Amazon)
Most guitarists and music fans know that Eric Clapton is a world-renowned guitar legend. His ironic nickname "Slowhand" (earned because of how long it took for him to change his guitar strings) stands in stark contrast to his blistering speed and mastery of the instrument.
However, many people exclusively know of Clapton's electric guitar playing, and forget to acknowledge his acoustic accomplishments. If you're one of these people, you really do owe it to yourself to enjoy Clapton's Unplugged Album (on Amazon). He covers a variety of blues classics and a number of originals, all in an intimate acoustic setting that may be completely new to you.
2. Tales From The Acoustic Planet – Bela Fleck
Listen to the full album (on Amazon)
My original name for this website, and my brand, was always either going to be Acoustic World or Acoustic Planet. I eventually settled on Acoustic World – but the truth is that both of these ideas were inspired by the title of this Bela Fleck album.
If you don't listen to much bluegrass, you may not know who Bela Fleck is. He's a world class banjo player, who often plays alongside Tony Rice, Mark O'Connor and other acoustic greats. But that's not to say this is a bluegrass album – because it's certainly not.
Rather, Tales From The Acoustic Planet (on Amazon) combines a vast array of acoustic music: world, folk, country, bluegrass, rock… to create an acoustic amalgamation that has never been heard before. Give it a listen, and I'm sure you'll agree there's nothing else quite like it.
3. The Guitar Trio – Al Di Meola, John McLaughlin & Paco de Lucía
Listen to the full album (on Amazon)
It's pretty much impossible not to mention The Guitar Trio (on Amazon) album in this list – given that it features not one, but three of the greatest guitarists ever.
Bridging Jazz, Flamenco, Classical, and other diverse styles, this album is a true acoustic medley of the highest caliber. McLaughlin and Di Meola are both well known in the "fusion" music space – but are often times pigeon holed as "guitarists' guitarists" – lacking the mainstream appeal of others on this list.
If you're unfamiliar with any of these three guitarists, you owe it to yourself to give this The Guitar Trio album (on Amazon) a listen. It's outside of the genres I frequently listen to, so personally I like to turn to it for inspiration if I'm feeling a bit of a creative rut coming on.
4. The Mystery – Tommy Emmanuel
Listen to the full album (on Amazon)
In my opinion, no list of acoustic guitarists or albums would be complete without mentioning Tommy Emmanuel. Tommy's extraordinary technique and prowess on the guitar often overshadows his own songwriting capabilities, which is why I decided to single out The Mystery (on Amazon) out of all his other incredible albums.
The Mystery (on Amazon) features Tommy Emmanuel's most skillful songwriting, as well as his virtuoso guitar playing. The song above, Lewis and Clark, is an excellent example of this fusion, as is the title track of the album… but in truth, the whole album is a delightful journey of solo acoustic guitar mastery.
5. The Freewheelin' Bob Dylan – Bob Dylan
Listen to the full album (on Amazon)
If I had to give someone just one Bob Dylan album to embody his music and vision – it would be The Freewheelin' Bob Dylan (on Amazon). It features many of Dylan's biggest hits, and foreshadows the lyrical mastery that he would further develop throughout the rest of his career.
Say what you will about the man's voice, or his harmonica playing – Bob Dylan's early records like The Freewheelin' Bob Dylan (on Amazon) encompass both a homespun feeling and a sense of longing for the open road, and inspire a beautiful nostalgia, all of which is poignantly captured in the title of this album itself (Freewheelin').
6. Sounds of Silence – Simon and Garfunkel
Listen to the full album (on Amazon)
Simon and Garfunkel were one of the first groups I heard that really got me into folk, singer-songwriter, and acoustic music. Their musical talent is on full display in the Sounds of Silence album (on Amazon).
April Come She Will (embedded above) beautifully evokes the passing of the seasons, as an allegory for falling into and out of love. And then of course there's the mysterious title track of the album itself. The song Sounds of Silence was the group's first major hit, and what put them on the musical map.
7. Cat Stevens: Greatest Hits – Cat Stevens
Listen to the full album (on Amazon)
With classics ranging from Peace Train, to Moonshadow, to Sitting, Cat Stevens has a catalogue of some of the most catchy and artfully written acoustic music ever made. This album features many of his all time classics and is ideal for a newcomer to his music.
Cat Stevens' Greatest Hits (on Amazon) combines a romantic view of the world with the pithy bite and criticisms of youth (see, for example Father and Son). All in all, it's a combination that makes for an excellent album.
8. The Way I Feel – Gordon Lightfoot
Listen to the full album (on Amazon)
Perhaps because he's a Canadian songwriter, I still feel Gordon Lightfoot is not given his proper due in the US. Yes, his big hits like Wreck of the Edmund Fitzgerald have made him a household name – but some of his greatest work continues to go largely unnoticed.
The Way I Feel (on Amazon) is an excellent sampling of his best early songwriting and singing. Songs like Canadian Railroad Trilogy show Lightfoot's gift of capturing a setting in song – certainly his strength as a songwriter. But songs like Walls and The Way I Feel show he is equally skilled at love songs. These gifts come together to create one of the greatest acoustic albums.
9. Sweet Baby James – James Taylor
Listen to the full album (on Amazon)
James Taylor has his own unique fingerstyle playing on the guitar, and it matches his voice and songs incredibly well. This is the album that got me to fall in love with his music, and I think if you listen to it in full it will have the same effect on you.
Yes, the Sweet Baby James album (on Amazon) includes some of James Taylor's greatest hits ever: Country Road, Sweet Baby James, Fire and Rain, etc. But the real reason I love this album because of its hidden gems as well: Sunny Skies, Blossom, and Anywhere Like Heaven are perhaps too playful or casual to be big time classics, but they are some of my all time favorite songs of JT's. Without listening to this album in full, I may never have discovered them.
10. Church Street Blues – Tony Rice
Listen to the full album (on Amazon)
If you don't play acoustic guitar yourself, or aren't a bluegrass music fan, you may not have heard of Tony Rice. That's one reason I feel I have to mention him – his incredible acoustic guitar playing is somehow still relatively ignored outside of guitarists' circles.
In Church Street Blues (on Amazon), Tony's mastery of the acoustic guitar is really in the spotlight. He's a great singer, and the songs he chose are excellent, but after listening to this album so many times, it's still the guitar playing that continues to shine through and inspire me.
Church Street Blues, One More Night and Orphan Annie are some of my favorites from this album – if you're unfamiliar with Tony, you owe it to yourself to at least give those songs a listen and soak in some awesome acoustic guitar playing.
How to Listen to These Albums for FREE
If you want to listen to these albums in their entirety, I really recommend doing so with Amazon Music Unlimited. If you simply sign up for their free trial, you get access to over 60 million songs completely free – and you can listen anytime, anywhere. It's a great way to enjoy some awesome acoustic music. You can check out the free trial here.
Ready to Get Better at Guitar, Faster?
Whenever you're ready to take your guitar playing to the next level, check out my favorite resources below:
Best Strings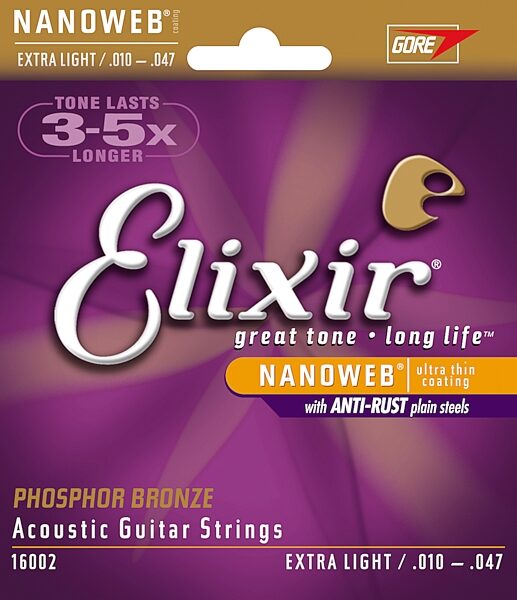 Elixir Nanoweb Acoustic Guitar Strings
Unique polymer coating allows strings to last for months or years at a time, making for an exceptional value.
Provide the perfect mix of boom, range, twang, and brightness that acoustic music is known for.
Best Guitar

Martin D-18
Beloved by everyone from Paul Simon to Gordon Lightfoot, the D-18 is one of Martin's most legendary guitars ever.
An excellent, premier quality acoustic guitar for bluegrass, country, folk, rock and more. This is what I play myself.
Free Guide
Chords, Tabs & Lessons for 100 Songs
This free guide from Acoustic World gives you chords, tabs, and video lesson for the 100 best songs to learn on guitar.
I spent hours putting this together all by myself to help you get better at guitar, faster!
Free Book
Fingerpicking vs Flatpicking Guitar
Learn which picking style is right for YOU by exploring examples, history, and popular players of each style.
Discover essential techniques and pros and cons of each approach.