Welcome to Acoustic World's free, ultimate guitar tuning database.
With the guitar tuners below, you can tune your acoustic or electric guitar online for free.
Below you'll find free online guitar tuners for tuning your guitar to standard tuning and all the most common alternative and alternate tunings, including:
Drop D Guitar Tuning
DADGAD Guitar Tuning
Open C Guitar Tuning
Open G Guitar Tuning
Open E Guitar Tuning
Standard Tuning Half Step Down
Standard Tuning Whole Step Down
---
Standard Tuning Guitar Tuner:
Stop
Notes on Standard Tuning:
Standard tuning on guitar is the most popular tuning used by the vast majority of guitarists in the vast majority of songs. The string pitches for standard tuning on guitar are E, A, D, G, B, and E, from the lowest pitch (low E2) to the highest pitch (high E4).
To aid in memorizing the notes in standard tuning, some guitarists use helpful mnemonics like Eddy Ate Dynamite, Good Bye Eddy.
---
Alternate Tuning Guitar Tuners:
Drop D Guitar Tuner
Stop
DADGAD Guitar Tuner
Stop
Open C Guitar Tuner
Stop
Open G Guitar Tuner
Stop
Open E Guitar Tuner
Stop
Tune Your Guitar Down a Half Step (Standard Tuning Half Step Down)
Stop
Tune Your Guitar Down a Whole Step (Standard Tuning Whole Step Down)
Stop
Notes on Alternate Tunings:
On guitar, anything other than standard tuning is typically considered an alternate tuning. However, some guitarists also chose to use standard tuning, but tune their strings a half step or whole step down.
This is common on acoustic guitar, as it can make the strings feel a bit lighter and more flexible. This is helpful when trying to do string bends, for example.
Some guitarists wonder if changing tunings constantly or using alternate tunings, in general, is bad for your guitar. To learn the answer, read my guide to changing guitar tunings here.
---
Need More Help Learning How to Tune a Guitar?
If you need more detailed help on how to tune your guitar, I recommend watching this guitar tuning tutorial:
Ready to Get Better at Guitar, Faster?
Whenever you're ready to take your guitar playing to the next level, check out my favorite resources below:
Best Strings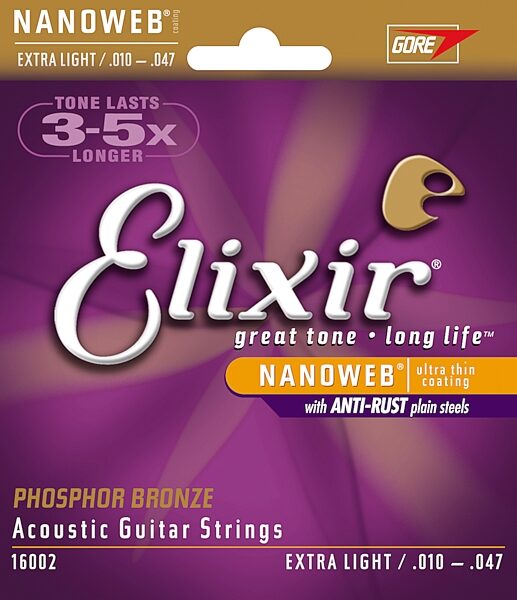 Elixir Nanoweb Acoustic Guitar Strings
Unique polymer coating allows strings to last for months or years at a time, making for an exceptional value.
Provide the perfect mix of boom, range, twang, and brightness that acoustic music is known for.
Best Guitar

Martin D-18
Beloved by everyone from Paul Simon to Gordon Lightfoot, the D-18 is one of Martin's most legendary guitars ever.
An excellent, premier quality acoustic guitar for bluegrass, country, folk, rock and more. This is what I play myself.
Free Guide
Chords, Tabs & Lessons for 100 Songs
This free guide from Acoustic World gives you chords, tabs, and video lesson for the 100 best songs to learn on guitar.
I spent hours putting this together all by myself to help you get better at guitar, faster!
Free Book
Fingerpicking vs Flatpicking Guitar
Learn which picking style is right for YOU by exploring examples, history, and popular players of each style.
Discover essential techniques and pros and cons of each approach.